The Kids Feeding Clinic at Kidsource Therapy is a specialty program for families with children who show signs or symptoms of Pediatric Feeding Disorder (PFD). We work with these families to improve feeding skills in infants & children, provide parent training & support, and reduce stress associated with mealtimes.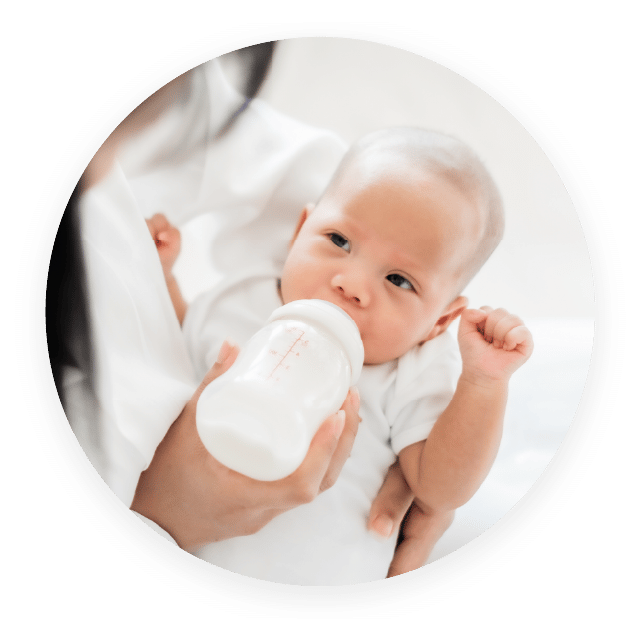 What is Pediatric Feeding Disorder?
Pediatric Feeding Disorder (PFD) refers to an "impaired oral intake that is not age-appropriate and is associated with medical, nutritional, feeding skills, and/or psychosocial dysfunction." – Feeding Matters
Working Together
to Improve Your Child's Feeding Skills
Our team of feeding specialists has intense training in infant feeding techniques including the Beckman Oral Motor Protocol, the SOS (Sequential Oral Sensory) Approach to feeding, food science, food chaining, vital stimulation, Talk Tools methods & hierarchies, and many other key areas.  
These therapists conduct a focused evaluation of your child's feeding and oral motor skills, including a formal feeding observation and physical examination of your child's oral cavity. Then, we will work together to make a functional treatment plan for improving your child's feeding skills and eating an age-appropriate diet.
Our multidisciplinary team of specialized therapists (including speech pathologists, occupational therapists, developmental therapists & physical therapists) help infants and children become more successful and comfortable eating. Our program uses a parent training approach, so that you work as a team with your child's therapists to help you and your child have more successful and less stressful mealtimes.
The wide range of areas addressed in the Kids Feeding Clinic include but are not limited to:
A Note From Our

KIDs Feeding Clinic Coordinator,

Christina West
"So many infants and children have difficulty eating or drinking. It is not as easy as we think it is! Feeding is extremely complex and involves the coordination of every section of the brain with multiple nerves and muscles throughout the body. When your child has difficulty eating, it causes stress, worry and fatigue for the entire family. 
Let us support you! Our extensively trained therapists will work with you to provide the parent-education, training, and support needed to promote the carry-over of successful feeding skills to the home."
The therapist will present your child with various foods (preferred and non-preferred) and look for sensory aversions or delays in mouth movements. Your therapist will also complete an examination of your child's oral cavity and facial structures. Then, the therapist will work with you to create a treatment plan for your child to improve any oral motor or feeding delays.
Yes. Your evaluating therapist will ask you to bring 2 to 3 preferred foods (foods that your child regularly eats) and 2 to 3 non-preferred foods (foods that your child either refuses or has difficulty eating). We also ask that you bring a drink in the cup that your child typically uses at home or school.
If your child's physician recommends feeding therapy, we encourage you to join each therapy session. You and the therapist will work together to learn appropriate feeding skills to ensure carryover at home and school.
We're dedicated to educating and empowering families like yours. Contact us to learn more about our programs!